AFT-Maryland Professional Employee Council members turned out on Saturday, December 08, 2019 and VOTED 100% YES to support the 2020 Economic Re-Opener agreement that garnered its members a second consecutive year of wage increases.  MPEC's President Jerry T. Smith and the contract negotiation's team are committed to "getting wage increases how they can get it".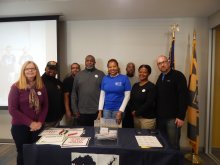 You may recall, during last year's negotiations, under Smith's leadership, the negotiation's team successfully negotiated a 2% COLA (Jan. 1 2019), and .05% COLA plus $500 lump sum bonus (Apr. 1, 2019) for professional State employees.  This year, the team with Jacquelyn Raines, Executive Director, serving as the Chief Negotiator, successfully negotiated an additional 3% COLA (July 1 2019) and 1% COLA (Jan 1 2020-pending $75M revenue target).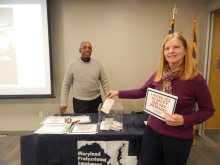 The two consecutive years of wage increases narrows the 18-20% wage deficiency for professional State employees by a third.  By July 1, 2019, MPEC members will have received a 5.5% wage increase plus $500! "We excited and enthusiastic, but we have much work to do", say Smith.  "Our challenge is getting all Unit G members to join in and support this work.  We are much stronger together".